We are very excited to announce our latest innovation for our loyal NextCar customers: Touch Free VIP!
Even before the Covid Pandemic, many of valued customers had requested that we speed up our rental process. In light of the current Pandemic, we all now have even more reason to eliminate the friction points from our process by providing a touch free method of renting from us that can be done safely, around the clock.
We're proud to announce that we will be ready to debut our 24/7, Touch Free VIP rental system beginning with reservations booked for pickup 8/24/2020 and on. Our Touch Free VIP 24/7 rentals will be comprised exclusively of the Hyundai Sonata at participating locations. These cars will utilize our proprietary phone-as-a-key technology within our own app to connect the bluetooth on your phone to our car, replacing the need for a traditional key.
To get started,
1. Download our Mobile App
Sign In/Create Account
3. Complete the steps to sign up and Agree to our Rental Agreement and Upload License Picture and other documents
4. Search for cars with Touch Free VIP icon.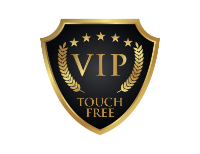 To learn more and register, click below:
Register Now!
Please Note: Touch Free VIP Club is currently activated on following NextCar pick up locations: Need to list Catonsville, Baltimore North Ave and Baltimore Bel Air Rd.